Custom integrates skills, know-how and technology based on hardware and software platforms and pre and post-sale services.
It is truly a Hi-Tech Solutions Company, dedicated to vertical and specialized markets.
Founded in Parma, Italy in 1992 by Carlo Stradi and Alberto Campanini, every year Custom reinvests in technology, innovation and resources so it is always one step ahead of the market's needs.
Vision
Technology for all
The goal of continuing investments in technology, human resources and ongoing research is to offer integrated solutions and value-added services to meet our partners' needs, while also supporting them with multi-industry solutions. The Custom Group's technology allows current and future challenges to be met in the best possible way, not just through a product that partially meets a need, but with truly dedicated solutions, created while also taking latent requirements into consideration.
An approach that requires internal planning and management of all actions required for the creation, distribution and installation of solutions.
Mission
Innovative every day, in the simplest way
To innovate means simplifying processes by means of technology and creating hardware, software as well as pre-sales and aftersales services worldwide. In a context that requires the use of large quantities of data, speed, security and energy are the strategic levers on which our work depends. We have to adopt a cross-sectoral mindset, combining various different skills in synergy. Providing unique benefits and advantages without neglecting information security is an integral part of our corporate outlook.
Values
We believe in people
We transform enthusiasm, courage, ethics, professionalism and time to market into solutions oriented toward a sustainable, environmentally friendly future. We believe in the human worth of our team members, who work every day to achieve new breakthroughs.
The "digital future" will no longer be a defining feature. It will be the minimum requirement needed to be competitive.
from 1992 to 2023
Panel printer

Custom Engineering was born

Interconnected printer on LAN

Industrial Business Unit

Kiosk printer

60 mm table printer

Development of core business

Custom made printing mechanism

Bluetooth®

Retail Business Unit

Cash register with operating system

Fiscal Business Unit

Introduction of the eletronic journal

VKP80

Anti-jamming for kiosk printer

Gaming Business Unit

Remote monitoring system

Custom Production Europe was born

Veriprint®

System Retail was born

Ticketing Business Unit

Modular checkout system

Fasy acquisition

RFID module integrated in the printers

RITTY Portal

Multi bin system for ticketing

Aviation Business Unit

K3 the fastest POS printers

Custom America was born

Printer with CIS image sensor

Bizeta, Maxima and Netrising acquisition

Custom GmbH was born

Device for the complete management of parking

Custom Power Tool

Custom4U

B2C Business Unit

Wearable multi-scan scanning system

25th year of Custom

Service Center Custom

Color scanner with USB 3.0 interface

Nitere, Italiana Macchi, Zenith, POSX and Mynt acquisition

Custom Brasil was born

Color printer

Custom India was born

Data Capture Solutions

Corporate Governance group

Touch scales, PCs and kiosks

Amtek acquisition

30th year of Custom

Simpligi acquisition

Digital interaction technologies and software

Touchwindow acquisition (Netrising)
Custom numbers
5

Production plants

15

Worldwide fiscal markets

32

Patents

76

Present in 76 countries

660+

Professionals
Solutions that support ideas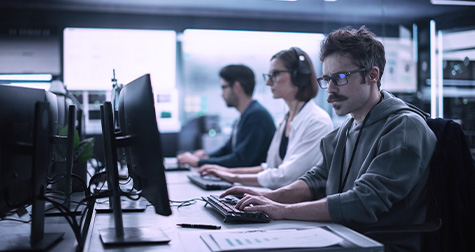 Innovation starts with research
An indispensable staff of engineers, technicians and developers who work to invent and design hardware, software and service solutions. Nowadays, working with technology means paying careful attention to the world around us, to better understand a context and a scenario, in order to find a unique solution that provides innovation, improvement and flexibility.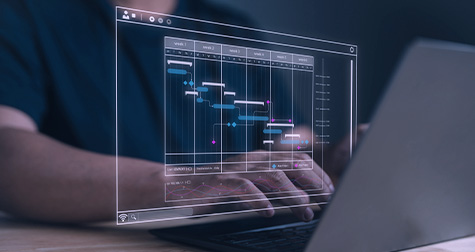 Dedicated applications, suites and platforms
Behind every Custom Group software solution, there is a team of qualified, expert developers who carry out an in-depth analysis of the complex nature of each industry's operations. These expert developers then process, translate and code it into computer languages, to create vertical software specifically designed to be implemented in different markets.
Taylor made solutions
Custom means customization capability, it's inside our DNA. We develop fully customized ODM (Original Design Manufacturer) products for some of the most important international companies.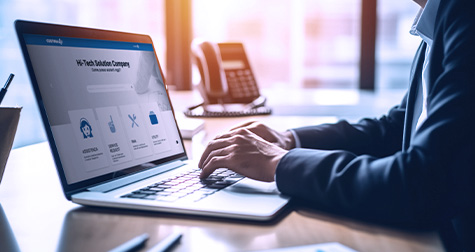 Global assistance network
The Custom Group uses a highly specialized service network to support all its customers around the world, with dedicated logistics and operating centers and technological tools that offer real-time support, such as the Custom4U portal and service apps.
Partnership
Custom has a network of highly specialized and trained partners to offer high value-added solutions based on Custom's technologies. A new channel program, CUSTOM4PARTNER, was launched to share skills and values with the most innovative companies on the market.
Innovation means making technology that is user-friendly, easily accessible to all and that makes everyday life easier.
Carlo Stradi