Pharmacies: operating in complex settings
Pharmacies offer essential services and must keep running, even in the most difficult situations. And when pressure grows, being equipped with the right tools to adapt to new realities is vital. Having access to adequate products and devices is key to carrying out daily tasks efficiently. Custom offers solutions to make complex administrative and distributive processes safer and more accurate.
Helping to keep pharmacists and customers safe and secure
We can help you effectively regulate the flow of people into your pharmacy, reduce non-essential interactions with customers, and provide people with information and warnings before they even enter your store. Pharmacy needs have changed immeasurably during these unprecedented times, but thanks to our cutting-edge technological solutions, day-to-day activities need not run into difficulties. Automated systems, contactless solutions and self-service devices guarantee safety and compliance with hygiene standards for both customers and staff alike.
Using technology to guide you through pharmaceutical processes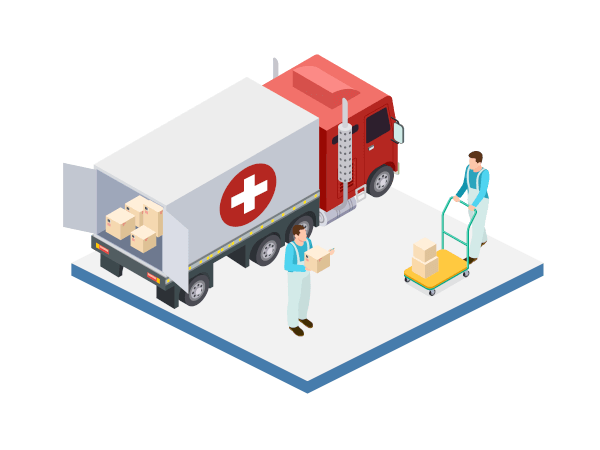 Logistics
Everything begins with optimal transport management. Custom's compact label printers, barcode readers and mobile computers guarantee the fast and smooth delivery of medicines. Thanks to its expertise, the Custom Group can also design apps tailored to meet needs such as tracking drug paths and guaranteeing top-quality transport. As an example, we can install special sensors in vehicles to monitor the temperature of refrigerated medicines and send collected data directly to your smartphone.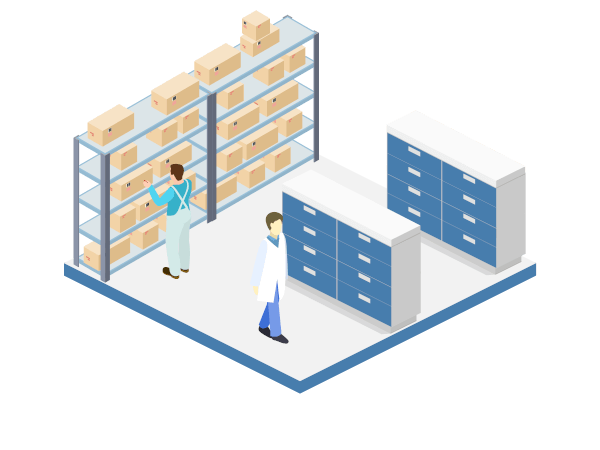 Dispensary
Modern, efficient medicine dispensaries are key to correctly managing prescriptions. Our product kits provide comprehensive solutions for a truly cutting-edge back-office set-up. Solutions such as label and sticker printers (including color printers for galenic drugs), handheld computers and omnidirectional barcode readers are unbeatable allies, especially when paired with our new SANItize ozone system, which can be used to sanitize gloves, masks and devices.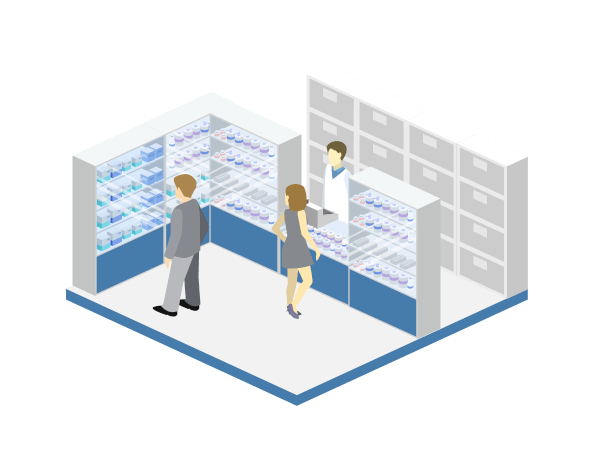 Purchases
In-store purchases are fundamental to the pharmacy experience. Multimedia totems can display important information and warnings before customers even enter your store, while protective plexiglass panels guarantee the safety of everyone present. The combination of compact PC POSs and retail printers gives the entire process a modern and technologically-advanced feel. A custom app can also tell customers if there is a queue at the pharmacy, allow them to order in prescription medicines, measure their vital signs and remind them to take medications.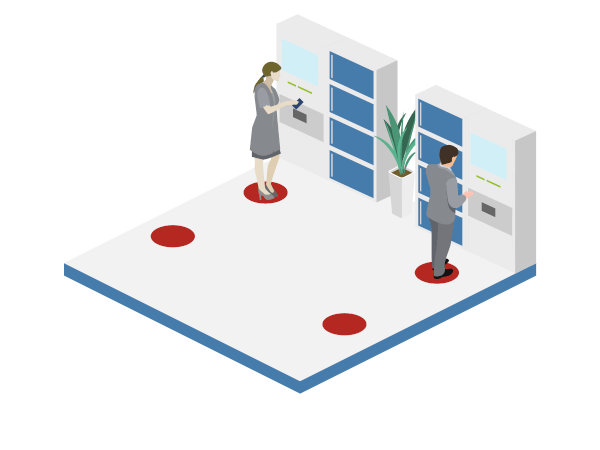 Self-Service
For those who prefer to do things independently, Custom also offers a wide range of self-service solutions. Our compact kiosk printers issue receipts and tickets and integrate perfectly with ticket dispensers and lockers used to collect products purchased online. What's more, our automated cash management system helps keep employees safe by limiting physical contact with money.
Custom solutions for the pharmaceutical sector
Kontaktieren Sie uns, um die Lösungen Custom kennenzulernen